Why downtown Toledo is the BEST place for LNS.
We're pretty obsessed with our studio. I mean…have you seen it?
Being located in Toledo's Historical Warehouse district is a freaking dream come true. Fun Fact: The Studio was originally a printing press! Nowadays though it's a revolving door of badass babes discovering themselves and we think that qualifies as some kind of community service ;) You're welcome, Toledo.
When you come visit us, don't forget to check out these places on the list. LNS is so proud to be apart of downtown Toledo and we want to direct you to all the great places surrounding us once you come and visit. SO, support our neighbors because they're pretty cool too:
Ahava Spa and Wellness is right across from the studio on 34 South St. Clair Street. We've partnered with Ahava to provide a massage to LNS babes as a bonus option for prepaying on their chosen product collection. Who wouldn't want to leave their session at LNS and walk right across the street for an immediate massage?!?! Their staff is the sweetest and Lindsay Nicole Studio wants everyone to get out and support other local, female owned businesses. Check it out!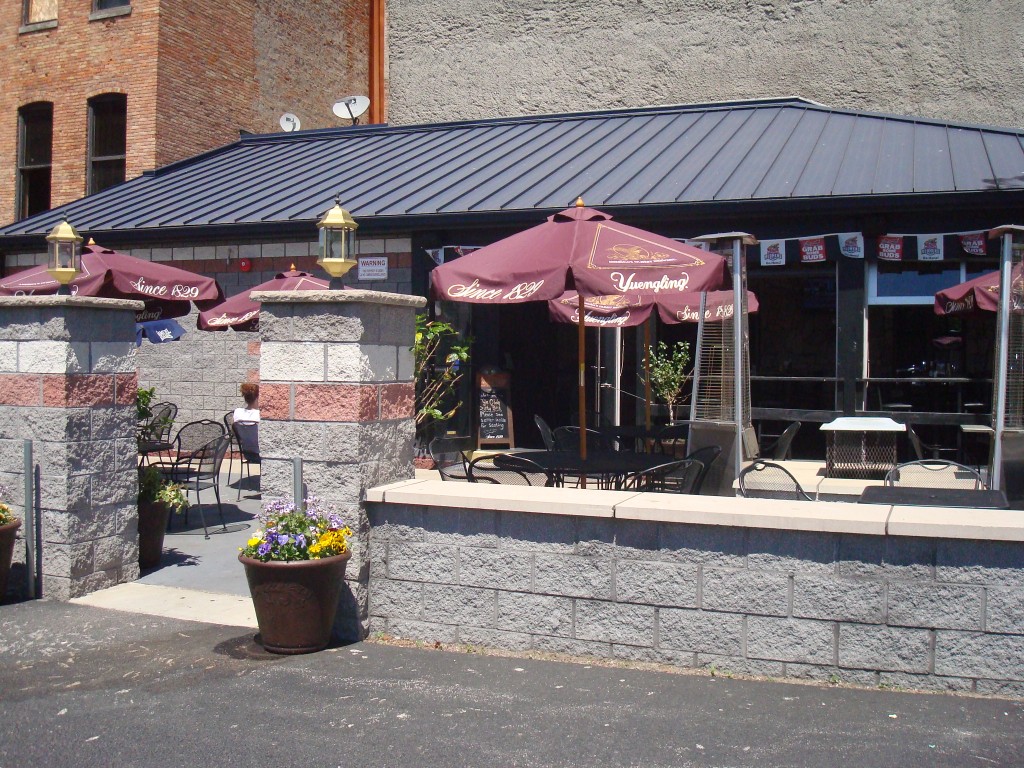 Durty Bird: Many a #LNSgirlgang member has walked across the street to the Durty Bird after their Viewing Party. After your session, you'll be back to the studio to look at your images on the big screen with your girls (or your bae!) and once you've chosen the images, you are going to be so hyped you're not going to want the night to end. So, head right across the street to Durty Bird at 2 S. St. Clair and grab a drink and listen to some live music. It's really just an excuse to continue talking about how hot you are. Lindsay loves the "Miami Vice". It's half hurricane and half pina colada. Ummm genius??
Maddie and Bella: If you arrive way too early for your boudoir session, we are going to suggest you head across the street for a coffee at Maddie and Bella located at 44 S. St. Clair Street, you morning person, you. This coffee house is so quaint and cozy you'll want to lounge there all day, but don't forget about your session. Not only is their coffee locally roasted, but you can score Boochy Mama's locally produced kombucha served right on tap. They offer a wide variety of pastries and creative avocado toast options. Lindsay recommends the pretzel croissant and Courtney loves the blueberry scones both baked by All Crumbs Bakery…..in case you were wondering if you should return with anything. ;)
Art Depot: There is SO much always going on right down the street from the Studio at 29 S. St. Clair Streeet at the Art Depot. Not only does Art Depot offer a wide variety of professional art supplies and gifts, but they have classes open to the public and at all skill levels. Our favorite might be their Drink and Draw. For $10 on the first Tuesday of every month, you can grab a bottle of wine and head over with a friend and your sketch pad to practicing drawing a live nude model. And, we love the fact that it's another locally owned female business - so get to supporting!
Lindsay Nicole Studio purchases all of our apparel from this local gem. Jupmode, located on 2022 Adams Street, is our local retailer that sells cool, fun, vintage t-shirts, fleece, glassware, hats, and more. Express your local pride with one of their cool vintage Toledo tees. OR just email us to buy one of our Babe Club Tshirts. When you do a session with us, you will receive the #lnsgirlgang member tote, made exclusively for us by Jupmode. When you see another babe out with her tote, it means she's been initiated into the #LNSgirlgang - so give her a nod.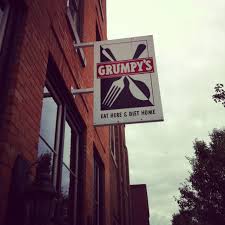 At this point, Grumpys is a Toledo landmark. If you're looking for a great lunch spot after your boudoir session, head a block over to Grumpy's. Not only will you be supporting another female owned local business, but you're guaranteed a great lunch. Their garbage salad is FAMOUS for a reason! But, you might want to order one of their burgers because you probably earned it with all that werkkk you did during your session! THEIR COOKIES ARE F-ING BOMB TOO. TREAT YO' SELF!
Ok…we could go on and on about our favorite downtown spots so look for our next blog with round 2 of our must stop recs. Did we miss your favorite downtown location? Let us know in the comments!